Empowering the Future of Work
DoZen is the modern digital experience platform that enables the Future of Work by keeping employees connected, engaged and informed regardless of location.
We integrate your end-to end digital workplaces to increase employee effectiveness, deliver more impactful communications and drive employee engagement. DoZen is easy to implement and maintain and is highly secure.
So why should you DoZen?
An experience-focused solution to help you achieve an employee-centric digital transformation
Encourage meaningful connections across the organization by easily publishing content and enabling employees to easily discover relevant communications and communities.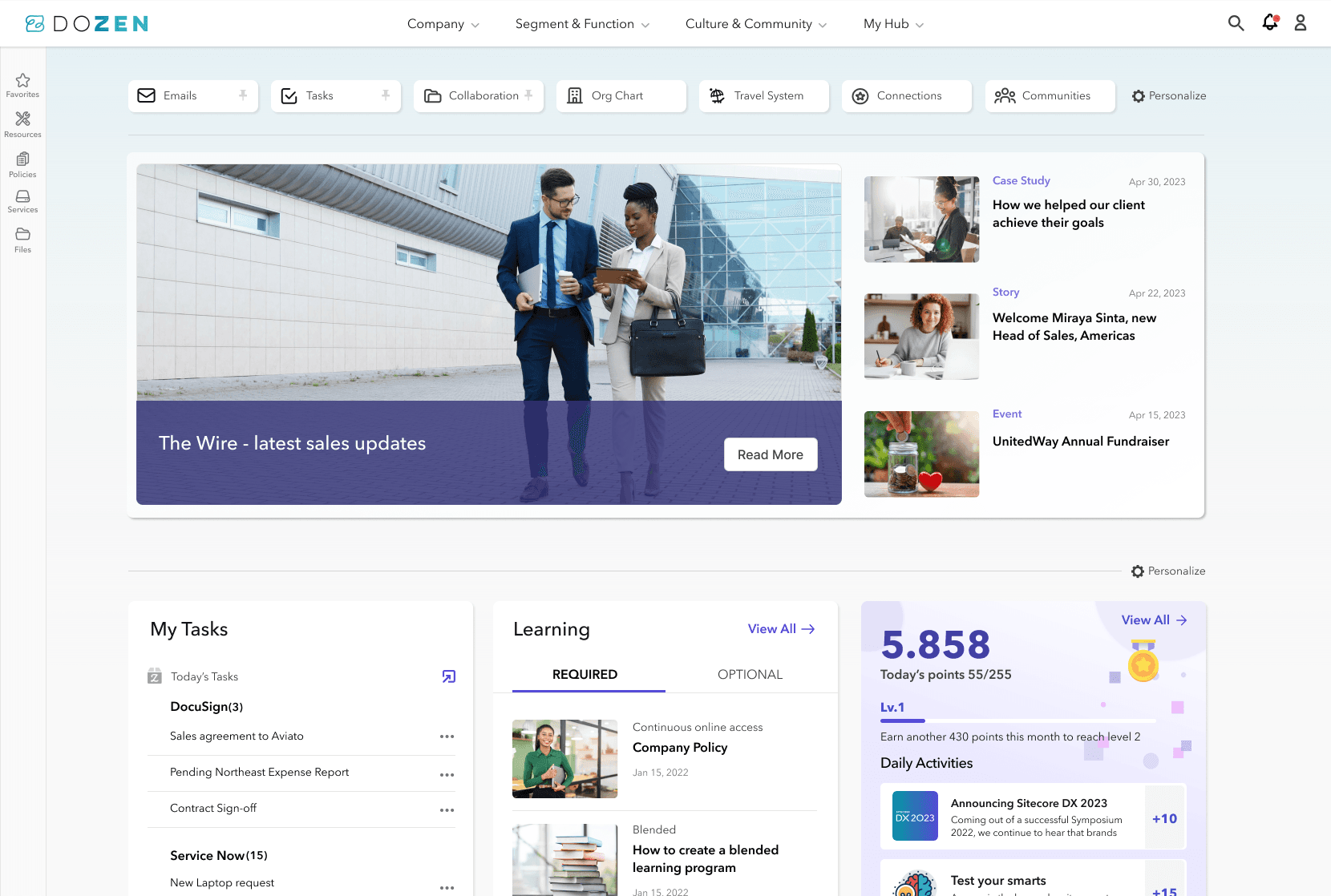 ---
Join the GenAI Revolution
DoZen WorkWise AI is an all-knowing bot powered by natural language understanding, autonomously learns from your companys knowledge repositories, and seamlessly integrates with your enterprise systems.
This enables swift access to instant answers and connections to enterprise systems, empowering your employees while alleviating the workload of IT, HR, and Communications teams.
---
Get Started
It's time to take control of your employee experience.
Get Demo