Empowering the Future of Work
DoZen is the modern digital experience platform that enables the Future of Work by keeping employees connected, engaged and informed regardless of location.
We integrate your end-to end digital workplaces to increase employee effectiveness, deliver more impactful communications and drive employee engagement. DoZen is easy to implement and maintain and is highly secure.
---
So why should you DoZen?
An experience-focused solution to help you achieve an employee-centric digital transformation
Encourage meaningful connections across the organization by easily publishing content and enabling employees to easily discover relevant communications and communities.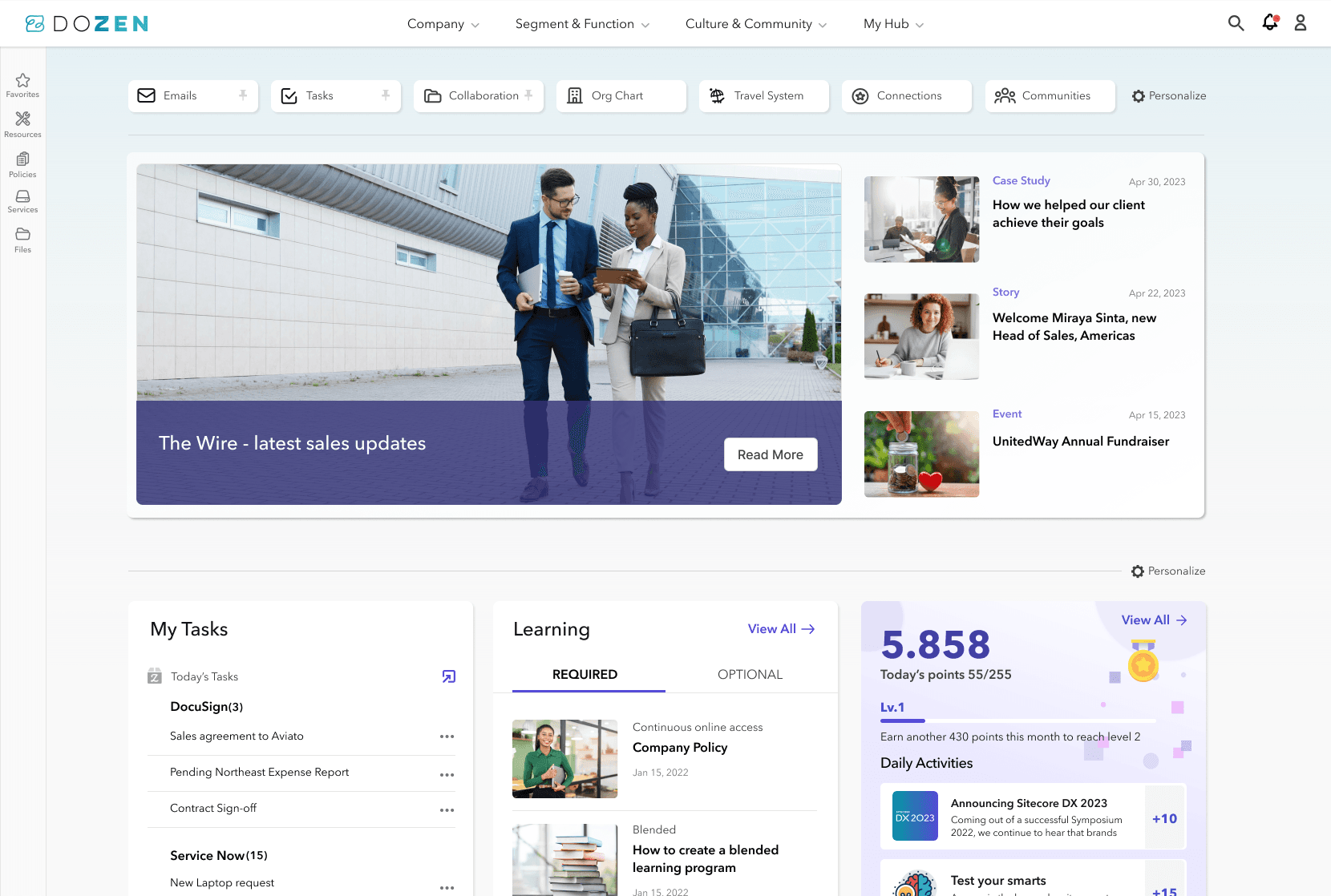 Latest Insights
Blog

DoZen & DXP

At long last, enterprise-scale companies are returning to the office. 90% of organizations said they will require teams to work from the office for at least part of the week in 2023, with a fifth of those companies planning to require full-time office attendance.

Read more

Newsletter

What's new with DoZen: a look at Q1 2023

As we make our way through Q2, we want to take a quick look back on Q1 and express our gratitude towards our customers and partners. Our unwavering dedication towards providing innovative features aimed at enhancing productivity and enriching your work experience remains steadfast

Read more

Blog

What Makes a Crisis

We live and work in an interconnected world. News from across the globe and across the street hits our screens in seconds with a big impact on our day and perspective. In such a globalized community, it's more important than ever for comms professionals to be prepared to respond to a crisis — and more challenging.

Read more
Get Started
It's time to take control of your employee experience.
Get Demo